We are in a new province now, Jiangsu 江苏 , which affords us an all new selection of places we can reach in a weekend.  Xishan Island 西山岛 was the first to get marked off the list.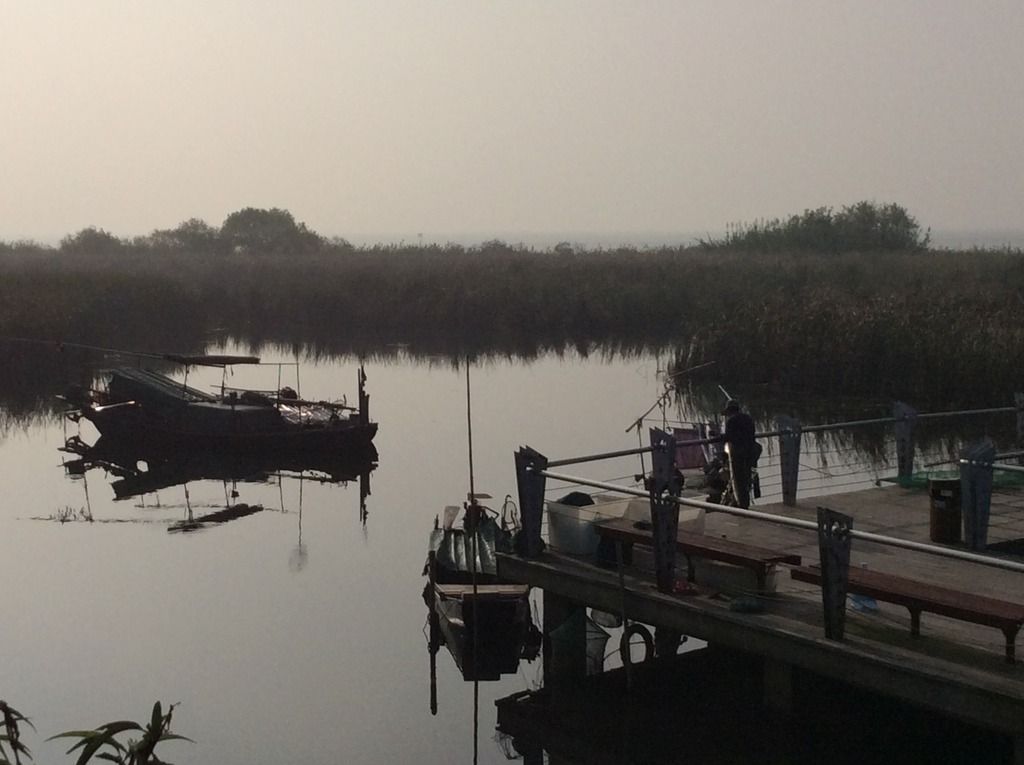 According to Wikipedia, Taihu 太湖 is the 3rd largest fresh water lake in China.  Xishan Island is the biggest island on that lake.
We took the Suzhou metro line 1 to Mudu 木渎 , then bus 69 for about 1.5 hours.  It was worth the haul.  There were no crowds this weekend.  Perhaps, since National Day is next Thursday, everyone is saving their 元 for lavish travel next weekend.  Whatever the reason, we had a wonderful time wandering around Shigong Hill 石工山 and Mingyue Ancient Village 明月港古村 (translates to Bright Moon Port Ancient Village) , eating local food harvested from Taihu, and watching the sunset over the lake from our dinner table.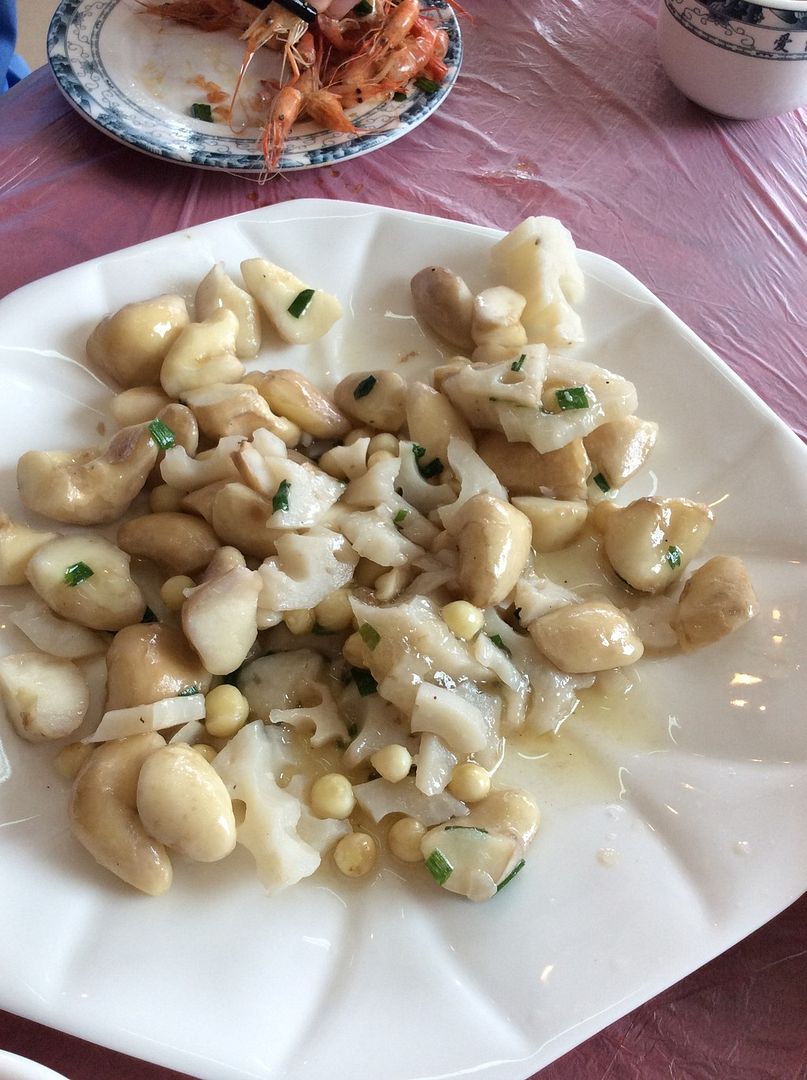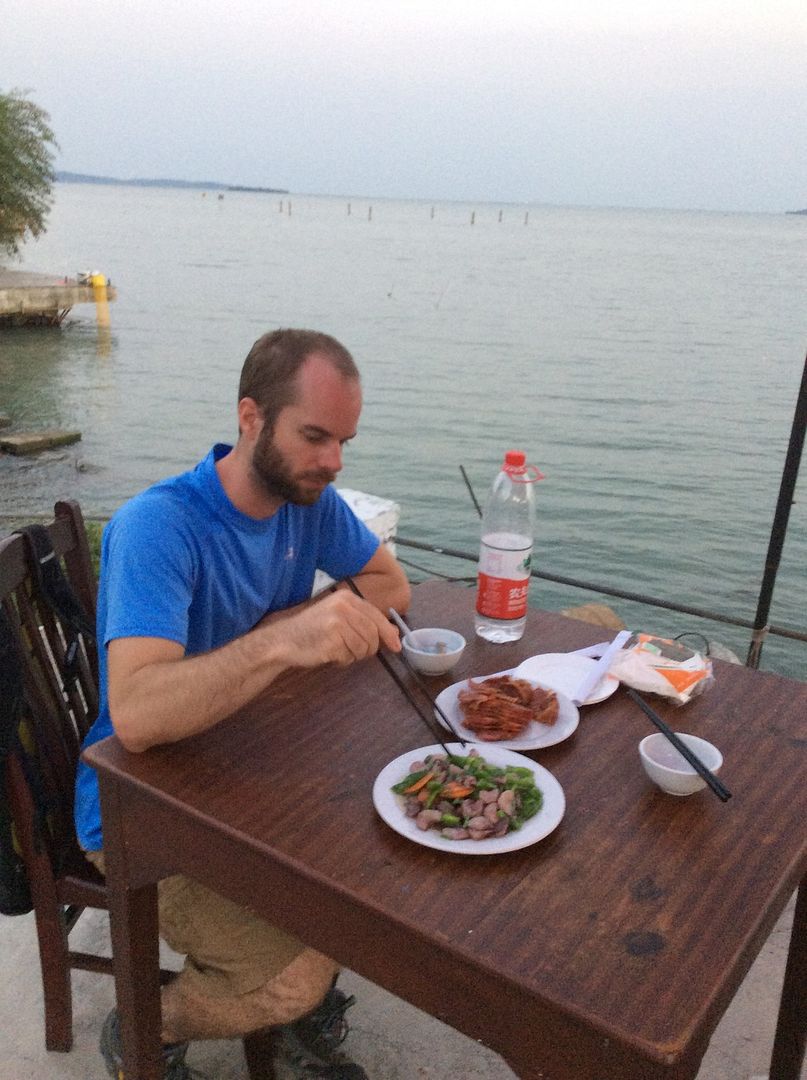 If you go, we suggest staying at Fish Inn 飞鱼咖啡店 .  We didn't but wish we did.  We stopped in their cafe for a couple of beers and the place was so clean and inviting.  It was the same cost as the place we were staying and had a lot more charm.  Also, the owner spoke excellent English, so if your Chinese is 马马虎虎。。。别担心。Seriously, don't worry about it.